We're people who get things done. And we help you get things done, by providing reliable mortgages delivered with superior customer service. Let's have a meet and greet.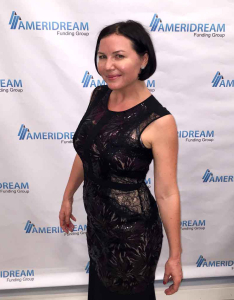 Emily is President and Founder of AmeriDream Funding Group, Emily is an optimistic, persuasive, and innovative individual who has used these traits, her experience as a Loan Originator, and her in-depth market knowledge to guide AmeriDream in becoming one of the most respected residential mortgage lenders in South Florida.
As President, Ms. Ziegler is responsible for determining and executing AmeriDreams strategic direction and for developing partnerships within the mortgage industry.
Prior to starting AmeriDream, Emily enjoyed a decade-long career as a professional Loan Originator. Ms. Ziegler currently resides in Fort Lauderdale, FL and is a longtime supporter of many local charities giving back to our community.