We will make your mortgage lending experience as easy and smooth as possible. Our mortgage professionals are here at every step to answer your questions and guide you.

We want to know what you are trying to achieve financially and through homeownership. You will discuss these points with your loan officer, and we'll collaborate to find the mortgage that best fits your needs. We offer many programs that provide funding so you can purchase a home or refinance an existing mortgage.

Obtain basic documentation
After you've discussed all the options, your loan officer will let you know exactly what documentation is needed to proceed. These are records such as paystubs, tax returns and your credit report. Your loan officer also will provide some documents that you will need to complete and sign.

Appraising your home and further documentation
If an appraisal is necessary, we will order a state-certified appraisal. We will use the assessment of your property to help underwrite your file. Your loan is then sent to our Processing Department where additional documentation is gathered from third parties, such as your insurance agent and employer, to verify your information in the loan file. Once verified, the processor will send your file to our underwriters who will ensure your file is complete and add any documents or verify information, as necessary.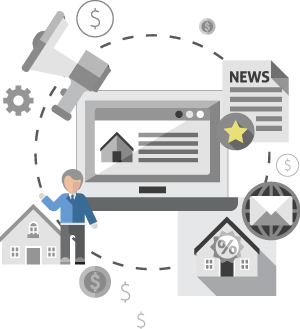 After the underwriter approves the loan, we will schedule a closing during which you will sign all final paperwork to complete the loan transaction. The closing will be scheduled at a time and place convenient for you.
Many other lenders use different loan processes. AmeriDream Funding Group has decades of experience that have helped us refine our process to ensure an excellent and smooth experience. Thank you for choosing us for your mortgage needs. We are eager to help you every step of the way.